La ChomB NO.2 XENOPIDERM, Derma Renewal Cream 35ml
$95.99
La ChomB NO.2 XENOPIDERM   Tighten the broken skin barrier! Soothing+Moisturizing+Regeneration at Once ALL IN ONE DERMA RENEWAL CREAM         Soothes irritated and sensitive skin, restores broken skin barriers, and replenishes moisture at once. Physical and chemical irritation from the external environment, aging, excessive peeling, etc. break down the normal skin barrier
Description
La ChomB NO.2 XENOPIDERM
Tighten the broken skin barrier!
Soothing+Moisturizing+Regeneration at Once
ALL IN ONE DERMA RENEWAL CREAM
Soothes irritated and sensitive skin, restores broken skin barriers, and replenishes moisture at once. Physical and chemical irritation from the external environment, aging, excessive peeling, etc. break down the normal skin barrier and make the skin sensitive. Collagen in the skin becomes thin and hard due to aging, stress, malnutrition, etc., and as the moisture supply decreases, normal alignment is broken. Blemish and wrinkles are the result of these causes. La ChomB, who pursues beauty starting from the very basic, has created XENOPIDERM as a result of research on the most basic skin recovery in order to correct the broken skin barrier.
Hydrollyzed Collagen (Regeneration)
It is a type of collagen that is hydrolyzed from protein components obtained from seaweed collagen. It has a smaller particle size than regular collagen, making it easier to absorb into the skin, and more than 90% of it is absorbed into our skin. In addition, it serves to protect the skin by increasing the density of fibrous cells by combining cells and cells. The high content of 'Serine', a kind of amino acid, helps to improve wrinkles, promotes the skin's capillary function, facilitates skin metabolism, gives elasticity and shine to the skin, and is excellent in preventing wrinkles, and aging. It helps to keep the skin moist by supplying moisture to the skin.
Centella Asiatica (Soothing)
It soothes irritated and sensitive skin and helps to restore skin damage and return to a healthy skin condition.
Squalane (Moisturizing)
It is a natural moisturizing factor that prevents moisture form evaporating from the skin and forms a skin moisture protective film to keep the skin moist. In addition, by activating the skin's metabolism and supplying oxygen to the skin, it helps the growth of new cells and promotes skin regeneration along with removing skin wastes necessary for skin growth.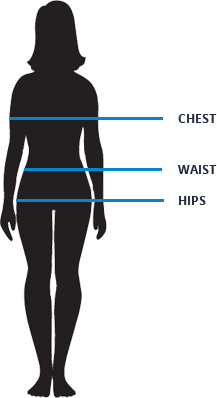 | size | chest(in.) | waist(in.) | hips(in.) |
| --- | --- | --- | --- |
| XS | 34-36 | 27-29 | 34.5-36.5 |
| S | 36-38 | 29-31 | 36.5-38.5 |
| M | 38-40 | 31-33 | 38.5-40.5 |
| L | 40-42 | 33-36 | 40.5-43.5 |
| XL | 42-45 | 36-40 | 43.5-47.5 |
| XXL | 45-48 | 40-44 | 47.5-51.5 |