Philos Plastox Brightening Cream, Essential Volume Brightenning
$67.99
Philos Plastox Brightening Cream   A 3-in-1 essential volume brightening solution for your facial skin! 1) Tone-up within 3 seconds after use 2) Whitening and anti-wrinkling improvement 3) Brightening skin thru moisturization Oil-free product ensures refreshening texture, no stickiness, and non-excessive yet natural brightening care. Aids in (1) skin revitalization, (2) anti-wrinkling, (3) skin brightening
Description
Philos Plastox Brightening Cream
A 3-in-1 essential volume brightening solution for your facial skin!
1) Tone-up within 3 seconds after use
2) Whitening and anti-wrinkling improvement
3) Brightening skin thru moisturization
Oil-free product ensures refreshening texture, no stickiness, and non-excessive yet natural brightening care. Aids in (1) skin revitalization, (2) anti-wrinkling, (3) skin brightening, (4) firm skin protection, and (5) soothing skin.
How to use (for both make-up and routine skin care):
– Daily use in morning and evening after facial cleansing as the last step in skin care routine.
– Apply over face and neck, with emphasis over wrinkle and dark spots.
– Recommended: Combination with BB cream synergizes moisturized, glass skin appearance.
Main Ingredients:
1) Pinux, extracted from Pinus radiata barks, inhibits destructive enzymes of collagen, and elastin, while protecting connective tissue fibers – Delays skin aging, suppresses fine wrinkles, and improves elasticity of skin
2) Pomegranate extracts, containing citric acid and water-soluble vitamins B1, B2, and niacin, revitalizes healthy skin and firmness
3) Centella roots extracts, used as raw-material for Madecassol wound-healing ointment, promoting cell proliferation, anti-wrinkling, proper blood circulation, and treating inflammation of skin.
4) Snail mucus filtrate, adenosine, niacinamide, peptides, and green tea extracts
Highly recommended for the following:
– Any individuals looking for a brightened skin
– Alternative product for a simple layer of make-up and cosmetics
– Effective while putting on facial mask to avoid skin irritation
– Direct visualization of transparent, glass skin
– Simultaneous care for skin brightening and wrinkle improvement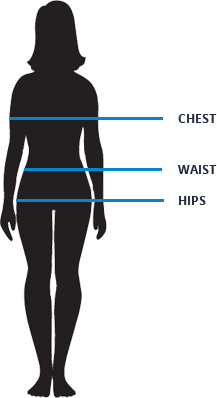 | size | chest(in.) | waist(in.) | hips(in.) |
| --- | --- | --- | --- |
| XS | 34-36 | 27-29 | 34.5-36.5 |
| S | 36-38 | 29-31 | 36.5-38.5 |
| M | 38-40 | 31-33 | 38.5-40.5 |
| L | 40-42 | 33-36 | 40.5-43.5 |
| XL | 42-45 | 36-40 | 43.5-47.5 |
| XXL | 45-48 | 40-44 | 47.5-51.5 |